Coloring
In short
Coloring is a post-processing step in our SLS 3D printing process. Our white PA 12 material is standard finished with an anthracite gray pigment. But of course, we offer many other colors, including a certified food blue.
Finished your design? Make sure to check:
• Deep or narrow internal cavities, the color won't reach those surfaces.
• Large, thin parts tend to warp during the coloring process.
• Maximum dimensions 250 x 250 x 500 mm.
About coloring
When you want your part to be any color other than anthracite, post-processing is needed. The parts are treated in a color bath where the pigment impregnates the parts. They absorb the color up to a dept of 100 um to 500 um. This colored outer layer also acts a useful wear-indicator.
The outer layer of the parts absorbs the color pigment. The pigment does not form an extra layer on top of the surface, which means our coloring process does not influence the tolerance of the parts.
The surface roughness of standard printed parts can cause slight variations in the coloring. With shot peened parts, these variations are eliminated, and your parts will have the best possible finish.
At Parts on Demand, we offer a range of base colors. For large runs we can create any color, based on RAL or Pantone specifications.
Scuffing and scarring
Due to parts tumbling during post-processing (e.g. powder removal or shotpeening) parts can rub or fall on each other. This creates minor scuffs on the part surface. Especially when dyeing parts in lighter colors, these spots may appear lighter or even white. If you need absolutely homogeneous and aesthetic finishes, applying a coating to color parts is probably the better option.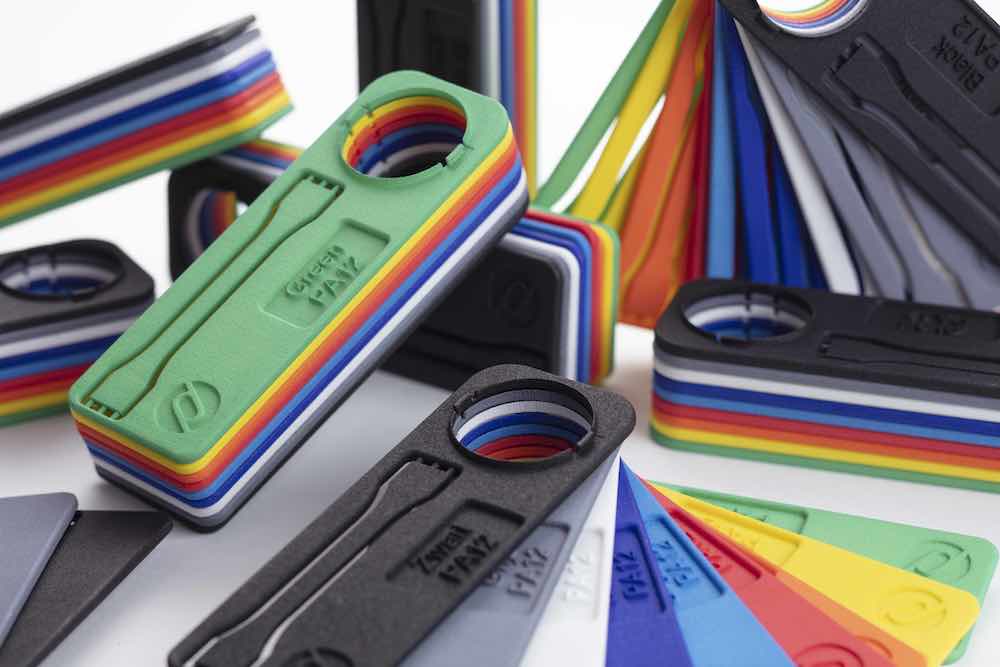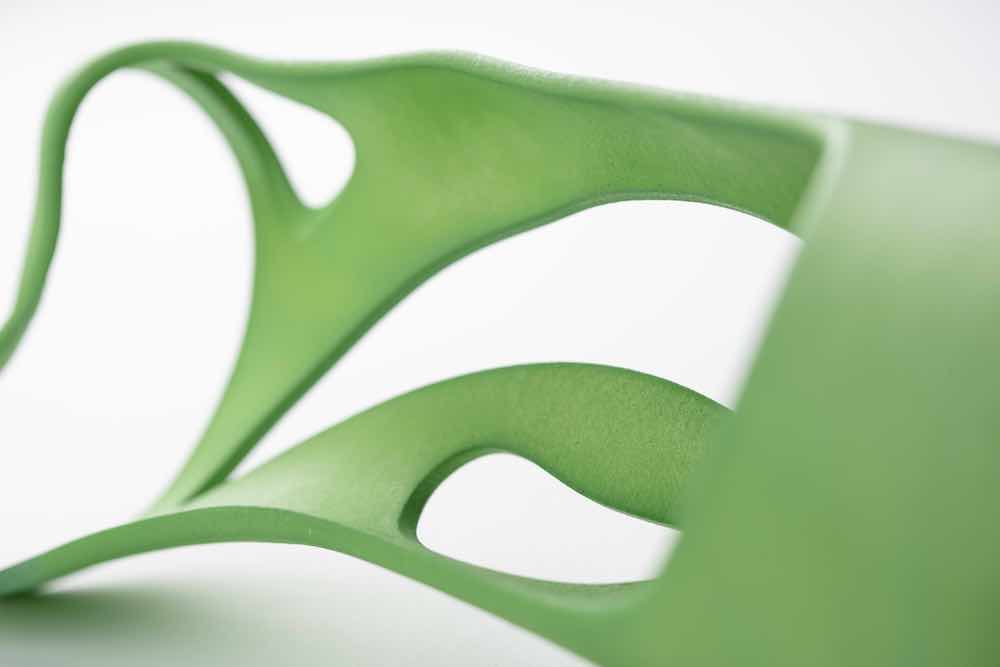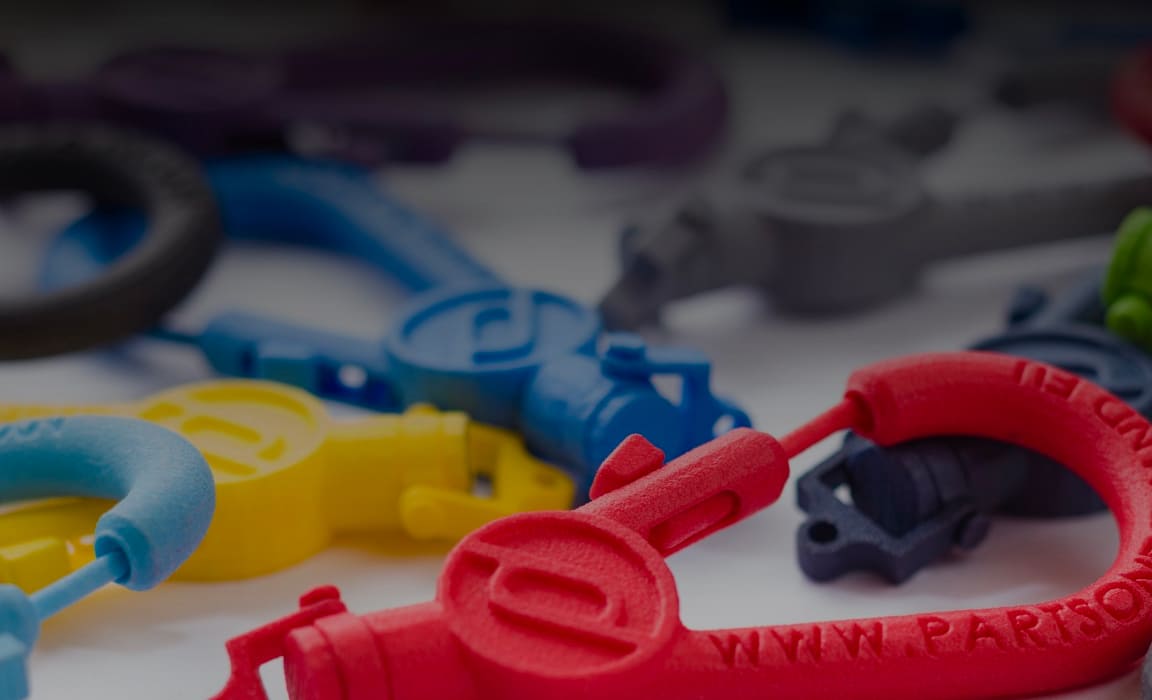 What's inside our guidlines?
Our guidelines are filled to the brim with useful information on how to design your models, the newest technologies and specifications for your parts!