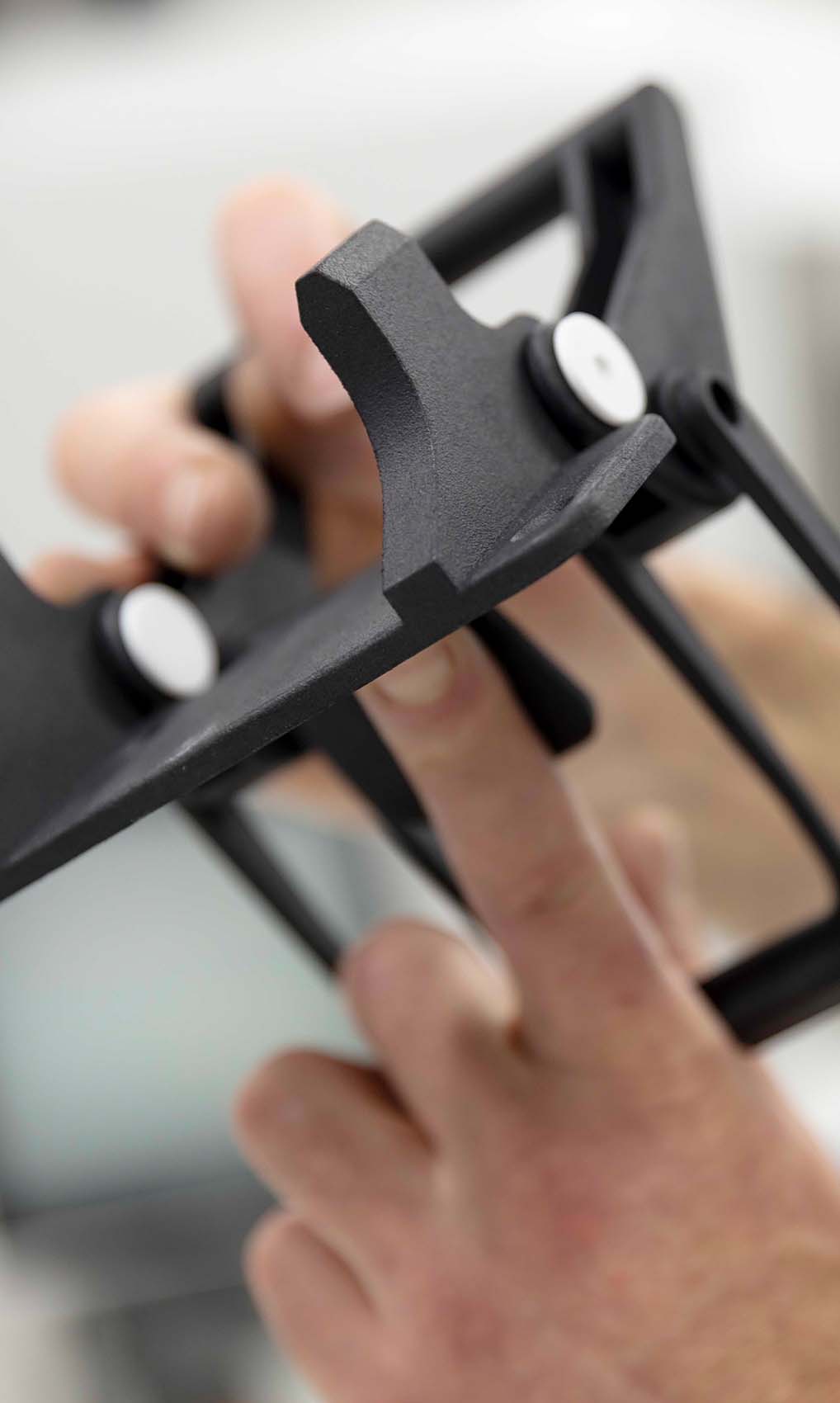 3D printing of actual machine parts.
So you're thinking of prototypes when you're thinking of 3D printing? Well, we can't blame you. That is what it has been used for, for over 30 years. But: sit down and hold on tight: you can now use 3D printing in the world of grownups, as a valid production technique.
Right now – day after day – we produce thousands of enclosures, guides, grippers, brackets, gears, clamps, spacers, molds, holders, pumps and valves. Genuine machine parts. Anyways, you get the point.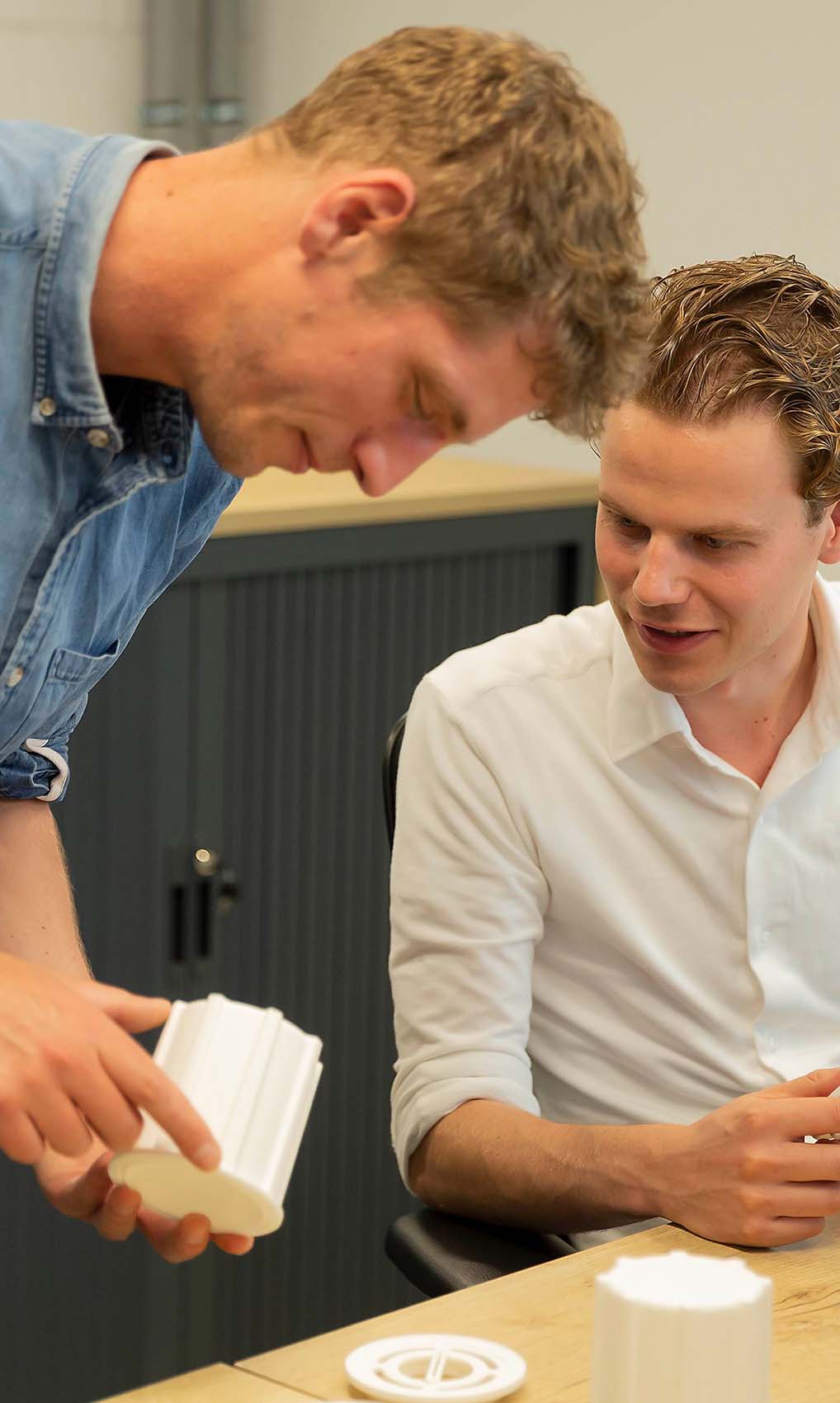 Smarter design.
At no extra cost.
Cheaper machines? That starts with smarter designing. Making sure you need fewer parts. Build lighter and more efficiently. 3D printing has become indispensable. The more complex, the better. We just make what you need. Nothing more, nothing less. And that's priceless for smart engineers.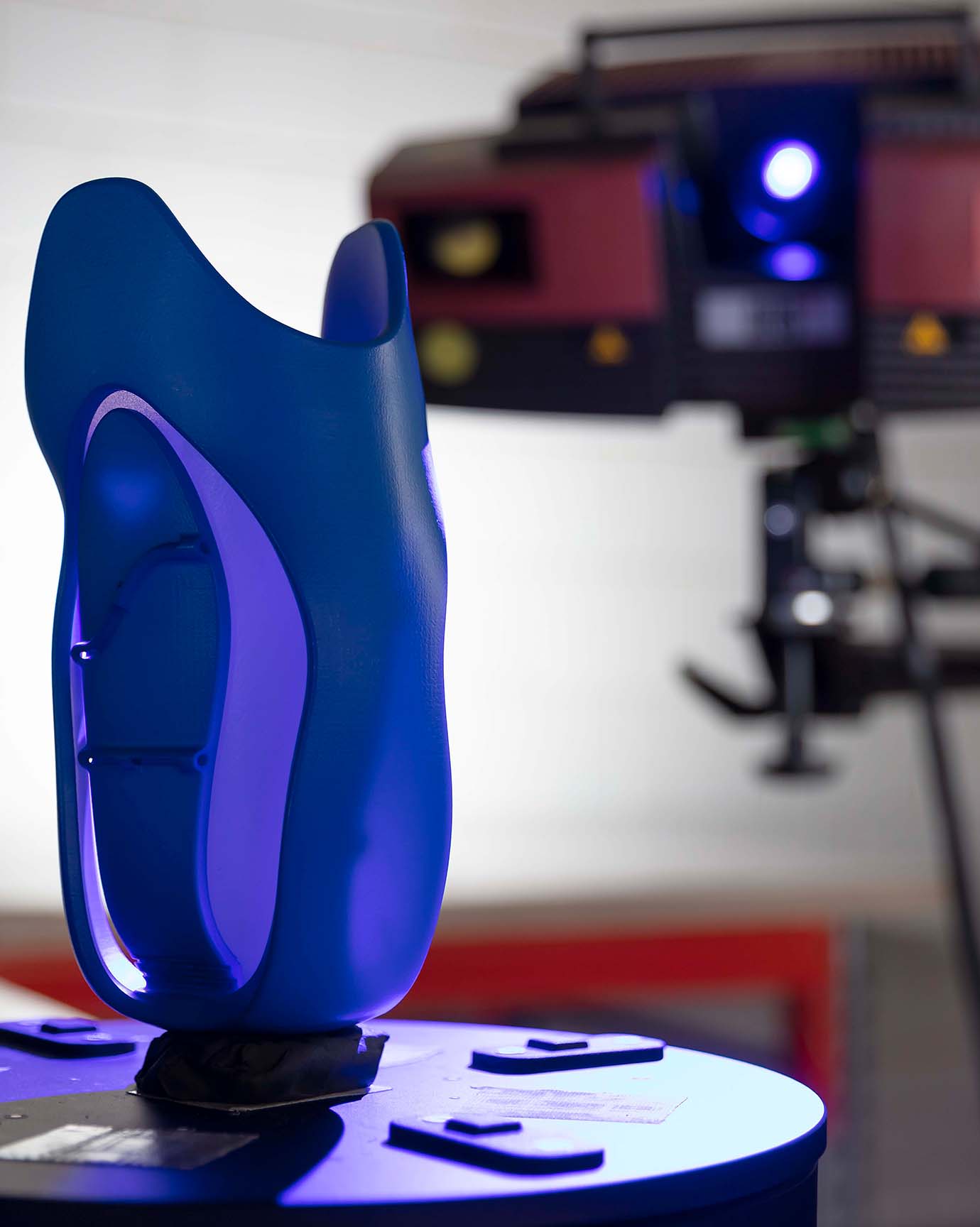 From pioneers
to market leaders.
We at Parts On Demand are a bunch of 3D addicts. Nerds, or even freaks if you like. If we're not busy making your machine parts better, we are working tirelessly to improve our own processes. That's why we dare say there is regular 3D printing and 3D printing Parts On Demand style. Industrial quality from pioneers, for market leaders. Ready for real applications. Yours too!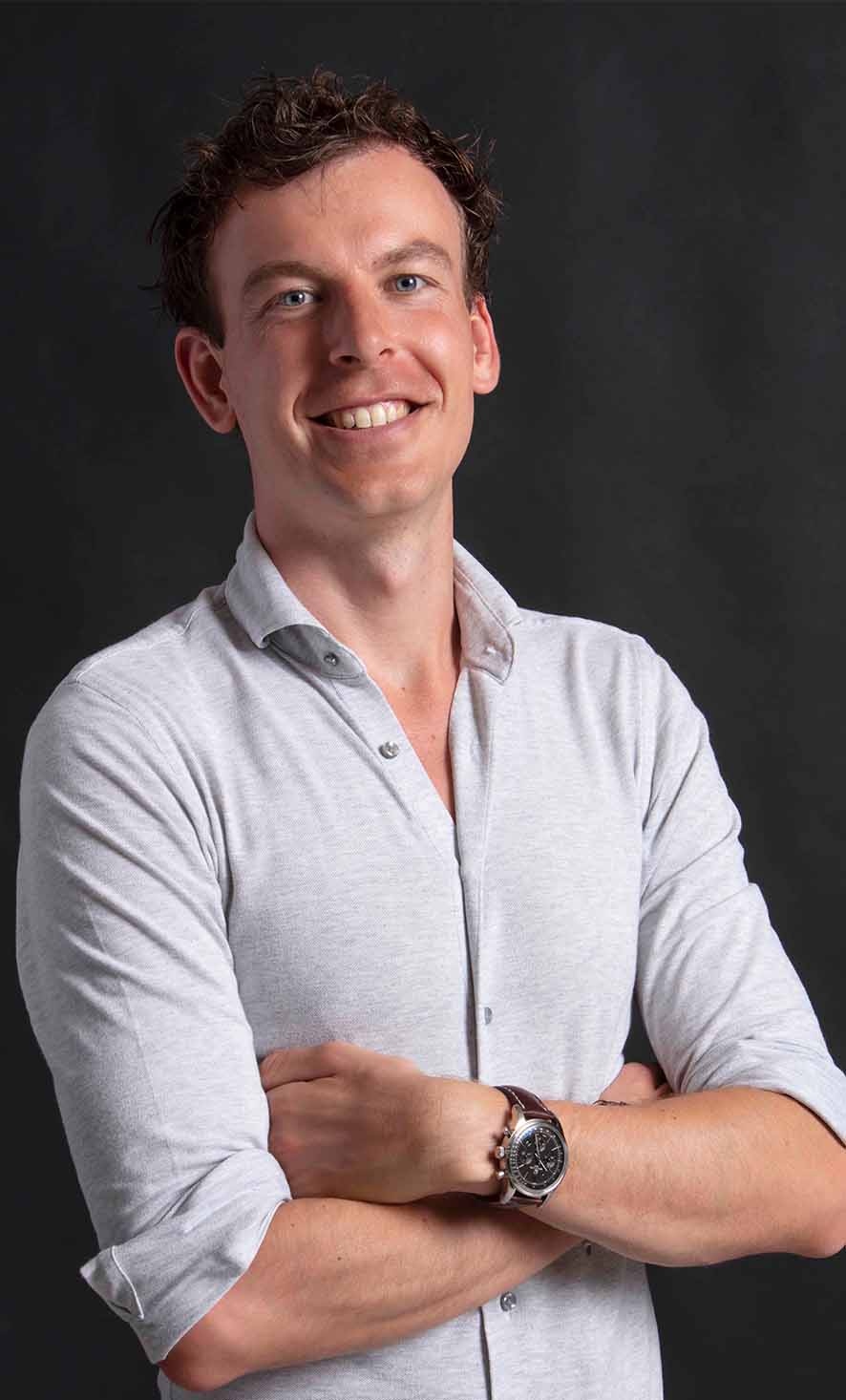 Do you have any burning questions?
It may be true that 3D printing hasn't been used as long for production as turning, milling or injection molding. As an engineer, maybe you don't really have that 'feel' with printed parts yet. And you are not confident about how 3D printed products hold up in your machines. We fully understand that! And we will help ease your mind.
So: do you have a 3D printed application in mind? Use a 3D printed part and taste the pudding? See if it will hold up? Then contact Neil for a free sample. On the house!