It's fair time again.
Spring is here again and the fairs are coming. We have chosen a few where we will act with a booth. Which one and why? Lana talks about the preparations and choices made.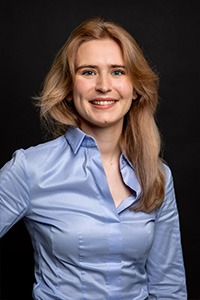 Why scholarships? "Talking more about the possibilities of industrial 3D printing? We always say yes to that! We prefer to do this face-to-face, I believe that this is how you really experience our enthusiasm. And besides telling a lot we can also show and feel many impressive cases at a trade fair. Because seeing is believing!"
At a trade show you have the opportunity to "receive" in addition to "send," which is how you find out more quickly about needs or issues that we haven't faced before that can be added to our scope. (yes they really do exist) This remains valuable, one of our partners might be able to help, and trends become known and can be scrutinized immediately.
How do you choose a scholarship? "For 3D printing, it is hard to choose, because there is a huge range of applications and just as many markets for which we can tell our story. With all the possible topics, you quickly get choice stress. In choosing which topics to discuss, we first take a good look at ourselves by stealing questions such as; in which markets can we add value, which markets are growth markets, where can we make a difference? When the topic is clear, the most important question follows: who can we help with this? From this comes a list of trade shows where we can match our topics with the right audience, the final step in choosing which show to actually go to then often involves previous experiences and the themes the show is focusing on that year."
AM for production
"As an example, I mention the trade show AM for production. Many companies already know 3D printing, increasingly use their own printer but real production with 3D printing? That is not nearly as obvious! At the AM for production trade show, therefore, we show the possibilities through physical examples of locally and rapidly produced series in various degrees of difficulty and applications. Of course, as true innovators, we have not been sitting still and we are happy to show you a sneak peek of some of these developments at the show!"
Curious?(sign up here for a free ticket)
"In the food industry there is also a lot to do for 3D printing, and so in April we will be at the Food Technology fair. There we will show that 3D printing in the food industry is a reliable technique, how food-safe 3D printed parts are and the difference they can make."
The story
"Meanwhile, preparations for the upcoming trade shows are in full swing and we're working on the answer to the last question: how are you going to tell. To make the solutions as tangible as possible, I want to make sure that some of our speaking cases are visible. So those can definitely be found at our booth. Appropriate presentations have been created and scheduled for the exhibition themes, so you definitely want to be there."
Of course, besides all the novelty, we are always recognizable by our fidgett toys and gadgets.
Here's to an unforgettable trade show participation, we'll see you there!